Give Your Kitchen a New Look with a Kitchen Backsplash!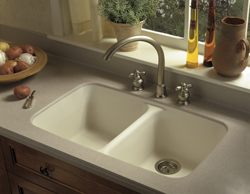 Counterfitters is a retail hard surface designer and installer of kitchen backsplashes, countertops, bathroom surrounds and more. A brand new kitchen backsplash is an excellent way to add depth and beauty to a kitchen. With a backsplash from Counterfitters, you will be able to give your kitchen a great new look that ties in with your new countertops!
We offer a wide variety of colors and materials for kitchen backsplashes (we'll even help you match it to your new kitchen countertops). Whether you are building, remodeling, or simply updating your kitchen, Counterfitters has the perfect look for your home. Our array of finish choices are sure to match your style, no matter how unique. We enjoy using our creative abilities to bring you the custom design of your dreams.
Choose the Material for your Kitchen Backsplash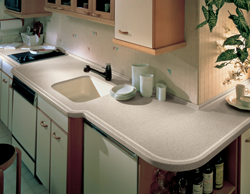 From granite to quartz to Dupont Corian®, Counterfitters offers a number of high quality materials to create your very own custom backsplash. Each surface can be ordered in a number of color shades to accommodate your existing decorations.
Counterfitters is a hard surface retailer in Ohio. We make customer service our main priority, and we are not satisfied until you are satisfied with our work. We have extensive experience in design and installation with all of our hard surface materials, and we look forward to working in your kitchen! Our friendly and knowledgeable staff will take great care not to disturb anything that is not absolutely necessary for the installation of your kitchen backsplash.
Counterfitters Has All the Information You Need
on Kitchen Backsplashes
Contact Counterfitters with any questions you might have regarding design, colors, or installation. We'd be happy to give you a quote for the kitchen backsplash in your home!