New, Remodeled, and Repaired Countertops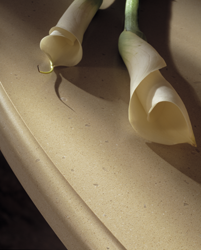 Whether you are looking for new countertops in Ohio, are working on a kitchen remodel project, or need some countertop repair, Counterfitters can help. As a retail hard surface provider and installer, Counterfitters is able to bring you excellent products at a great value.
Our professional team of designers and installers will work with you to find what you need for your countertop project, whatever it may be. We are able to accommodate the most unique requests, and we take pride in using our creative skills to assist our customers in creating beautiful countertops that meet their needs. No two countertops are exactly alike, and we want to give you the countertop that will set your home apart.
Counterfitters provides a large selection of hard surfaces such as granite, quartz, and Dupont Corian ®, as well as many color choices. We will work with you to find the color and material that best suits your style and countertop needs. Each of our materials has different properties, and we would be happy to tell you the benefits of each of our hard surfaces and teach you how to care for each one.
Looking for Countertops in Ohio?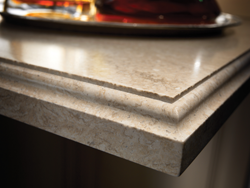 Counterfitters provides custom countertops and so much more. We are professionals in the areas of bathroom and kitchen countertop design and installation, backsplashes, shower and bathtub surrounds, and tabletops! If you have something in mind and don't see it on our site, just ask! We like using our creative abilities to serve our customers.
Contact us today to get quote for your countertops in Ohio! Our friendly staff will gladly answer any questions you might have about the countertops we have to offer. We even encourage you to come in for a visit! You can view samples, see designs, and begin planning your new countertops.