Get Dupont Corian ® Countertops for Your Home!
With DuPont Corian there is an abundance of design choices and colors to choose from when picking the look for countertops in your home. DuPont also offers a wide selection of edges and seamless back splashes. Dupont Corain ® countertops are one of the many excellent options for hard surface countertops available from Counterfitters.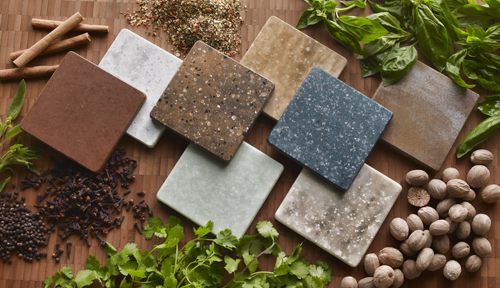 Here are several more facts about
Dupont Corian ® countertops!
Dupont Corian ® is stain resistant because it is non-porous, which means that stains that typically plague countertops are unable to permeate through the hard surface of Corian. Unlike natural stone, Dupont Corian ® does not need to be sealed, making the care and upkeep a little easier for you!
Dupont Corian ® is also heat resistant up to 212 degrees, but it still is not recommended that hot pots or pans be placed on the surface because damage can be caused. Unfortunately damage caused by high heat cannot always be repaired, so be careful not to place extremely hot things on the surface of Dupont Corian ® without the protection of a trivet or towel.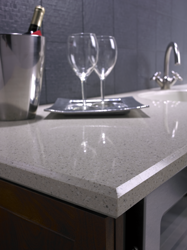 Dupont Corian ® countertops are extremely easy to clean because of their smooth and non-porous nature! Easy, every day care only requires the use of soapy water or an ammonia-based cleaner. This will keep your Dupont Corian ® countertops looking like new (and if you do this simple care, your Dupont Corian ® countertops will remain resistant to bacteria, mold, and mildew!). In addition to being heat resistant, hard surface Dupont Corian ® is also scratch resistant.
Treat your kitchen to Dupont Corian ® countertops by having kitchen countertops installed with a trained professional installer from Counterfitters.
Get in touch with the friendly and knowledgable sales representatives at Counterfitters to get your questions answered about installing Dupont Corian ® countertops in your home! With Dupont Corian ®, you will finally have the easy to maintain countertops that you have always wanted.